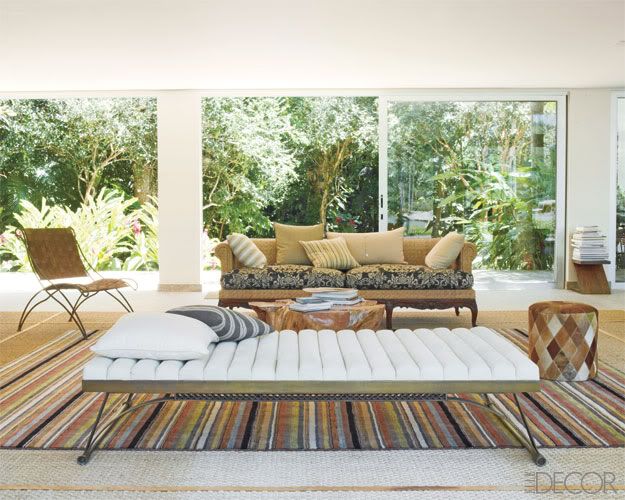 A house tour of fashion designer, Carlos Miele's home in Florianópolis, Lagoa da Conceição district off Brazil's southern coast. A glass house open to nature, facing a lagoon that Miele designed himself. Modernist architecture meets rustic bohemian.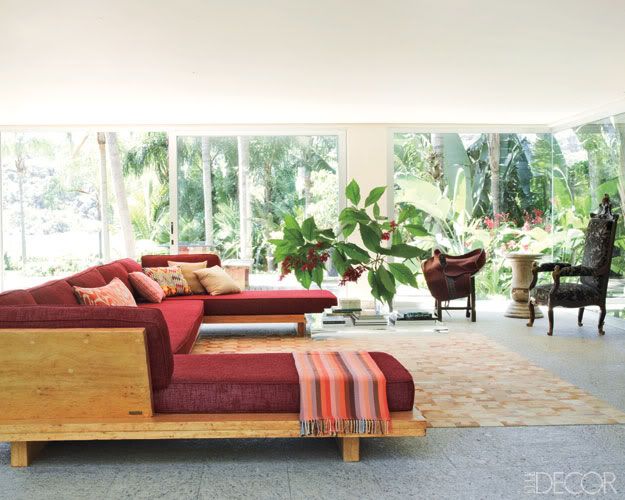 A retreat amongst indigenous rainforest trees and flowering plants signé Brazilian landscape architect Roberto Burle Marx.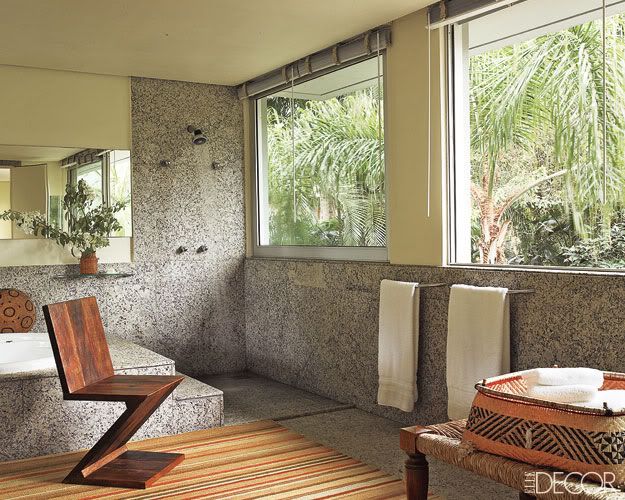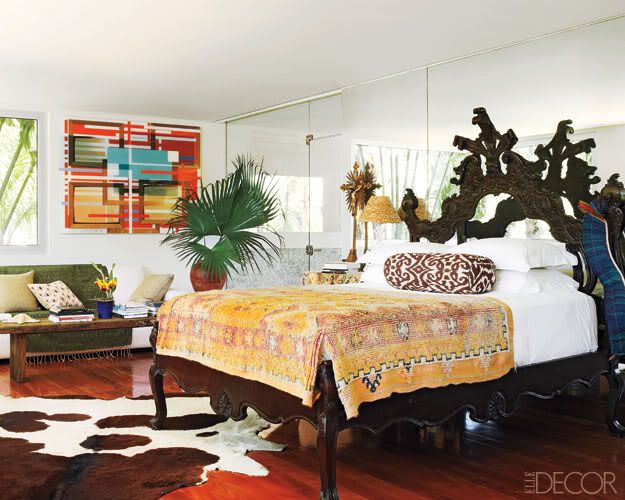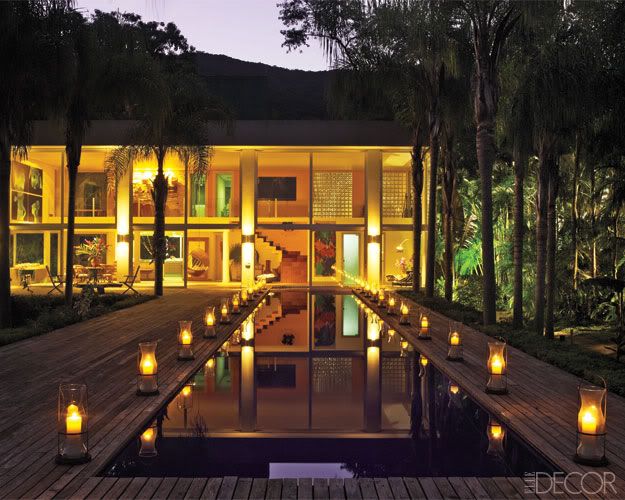 Plus, there's an 82-foot-long swimming pool, with one end in the garden and the other in the middle of the living area, framed by a deck.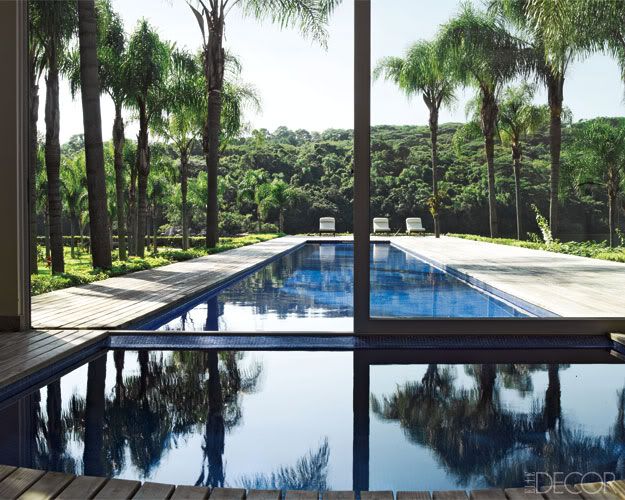 Via If the Lamp Shade Fits
I think we should pack our bags and go live there, shall we?