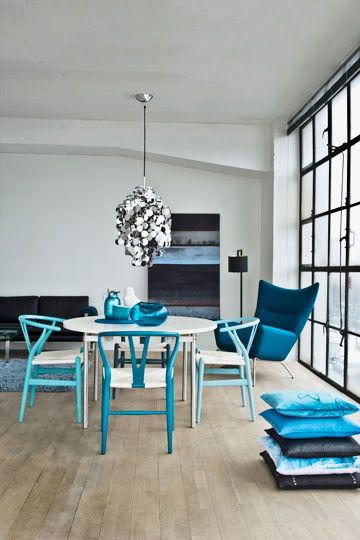 Via Marie Claire
I am having a love-hate affair with turquoise and all shades of blue. Blue used to be my favorite color all through high school. And then college happened and I got drawn more towards red, first starting with a purple phase. And then 2010 happened, and turquoise is everywhere. Some blogs already cite it as "passé". Others have an ongoing strong love for this nonetheless beautiful color. I stumbled on the first picture on Marie Claire Australia and it piqued my interest for how blue is used in a dining room. Do you remember my
ABCD of Color
post...
About.com
also says: "Blue is one of the most popular colors, but it is one of the
least appetizing
. Some weight loss plans even recommend eating your food off of a blue plate. Blue rarely occurs naturally in food aside from blueberries and some plums. Also, humans are geared to avoid foods that are poisonous and blue coloring in food is often a sign of spoilage or poison."
So how far do we dare go with blue in dining rooms?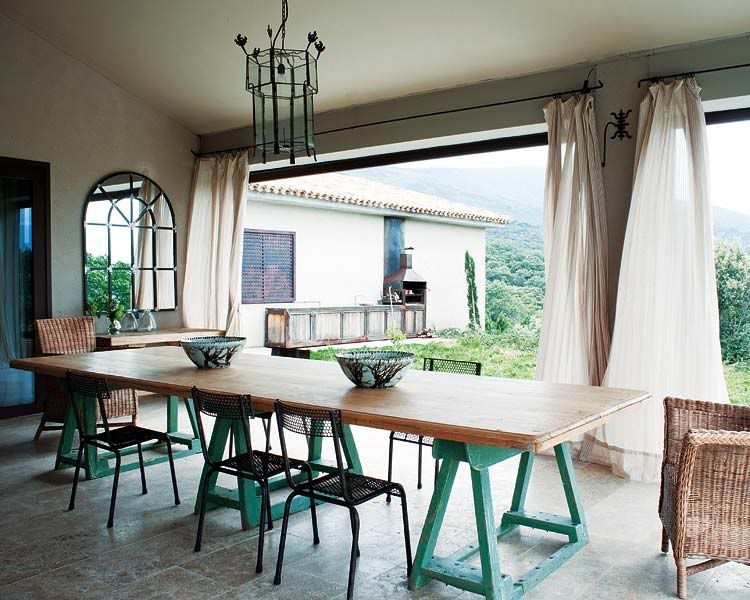 Via Nuevo Estilo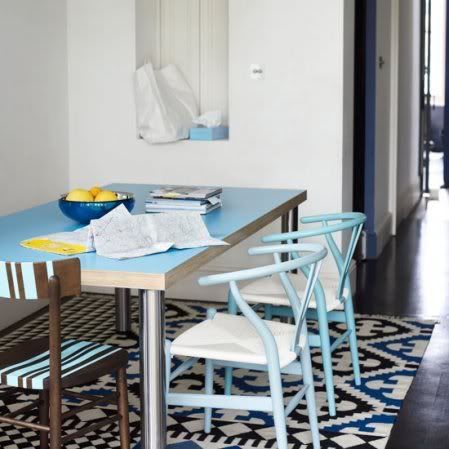 Via roomenvy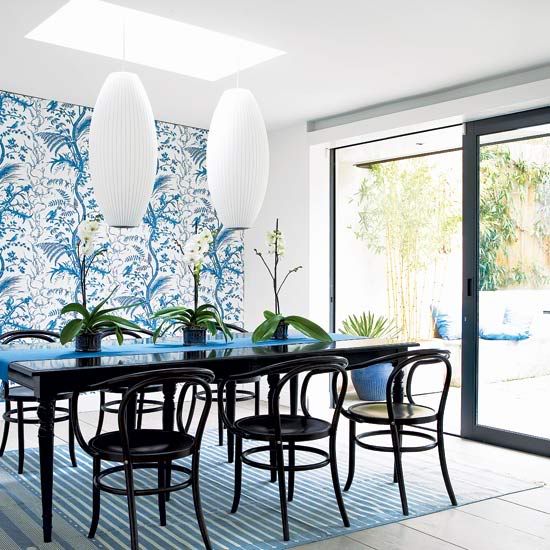 Via theLENNOXX.com
Via flickr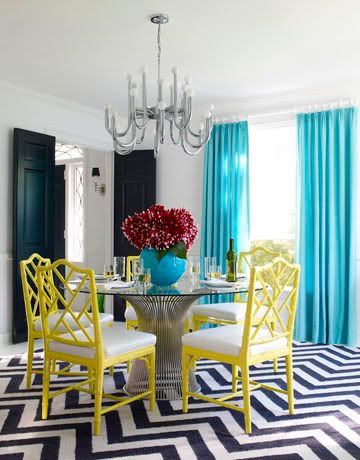 Via thathomesite.com
I like all the above... And the below, why, I like too. But, I'm not sure I'll handle these 24h/7 though.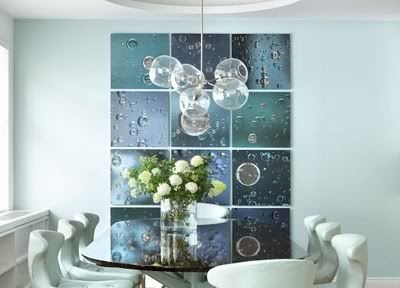 ...That light fixture!
Via Alkemie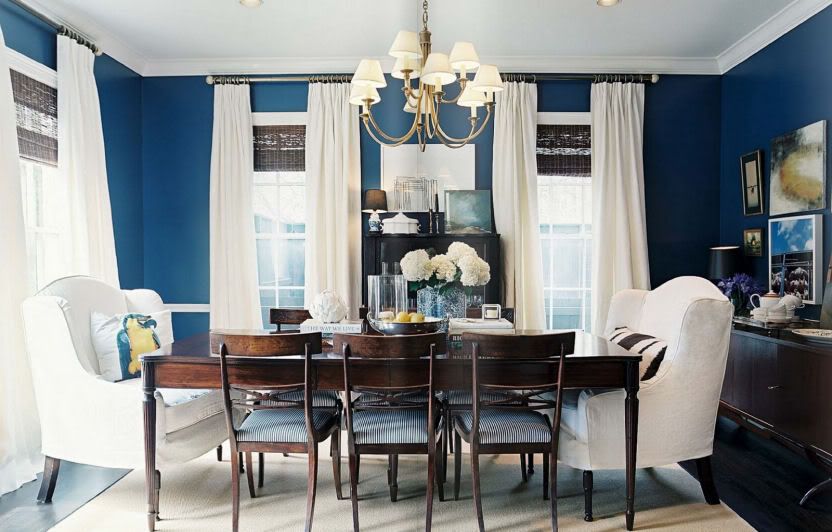 Via The Semi-Designed Life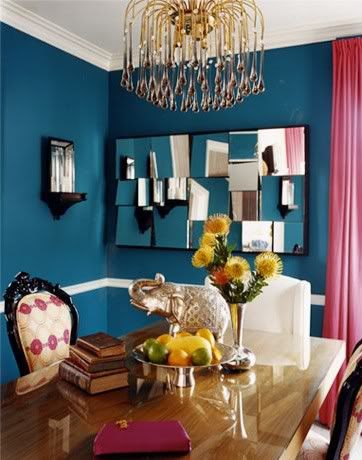 Via houzz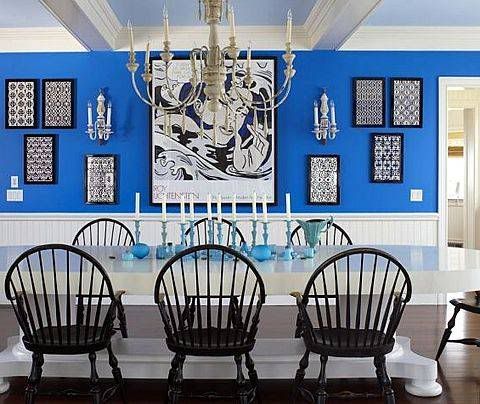 Via Material Girls
Via myhomeideas
Could you do blue walls? Or better yet, could you do a blue ceiling?...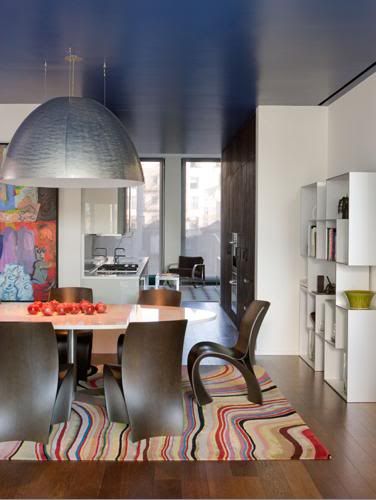 Via theLENNOX.com
Let me hear your thoughts!