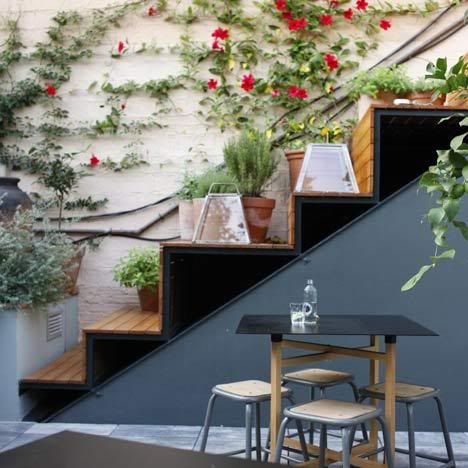 .:Federal Café in Barcelona:.


And hello to you-if you're still following LiveYourStyle, after having me basely abandoning the blog for ...a few weeks now! I meant to post countless number of times and ended up deleting the draft/s, feeling the post was incomplete, the pictures were not LiveYourStyle stuff, the whole thing too silly to post at all. I even contemplated closing down the blog-don't worry I got the crazy idea outta my head. There must be a name to this blogger condition. Writer's block exist...so Blogger's block? Anyways, am not sure if there will be regular updates in the following weeks. More time away from the computer means more time to accomplish things on the to-do list, whether creative projects or simple chores. As well as more possibilities to get inspired...by nature...by meeting new people...by new ventures. Hopefully, I'll come back with interesting things to show you. In the meantime, don't mind if I go "flickr" on you and post only pictures-
Oh yeah, I've a handful of stray eye-candies in stock
. Starting off with a little something perfect for Monday, a coffee shop. It features an informal indoor/outdoor style à la
café-bistro
. By architect Barbara Appolloni. I am not a fan of "federal". Why such an ugly name for such a cool place?